Pastor Scott Cross & Family

Pastor Scott Cross began pastoring Christ Assembly Church

in 2000, when Pastor Rose, his grandfather, retired. Before

that he spent several years as the assistant pastor and youth

pastor for the church.

As you can see He and wife Michelle have their hands full

with four daughters ranging from 4 to 13. Each is activley

involved in soccer, softball and/or gymnastics and church. 

While at church each fill different roles, from teaching nursery

class to handing out bullitens. His wife Michelle continues to

help run the behind the scenes operations, while teaching and

coordinating children's ministries.

It is and has always been his goal to preach the complete

Word of God at Christ Assembly Church. To stay committed

to teaching and training people to walk in victory and overcome

in their life through the power of Jesus Christ!

1401 Roosevelt Ave.

National City, CA. 91950

(619) 477-4556 Church

(619) 336-0603 Office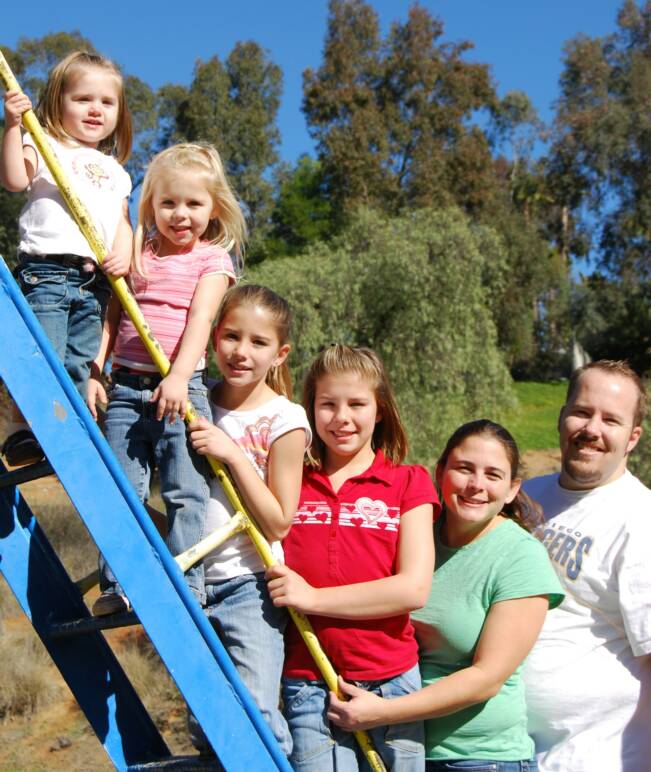 (From top to bottom: Evelyn, Brooklyn, Katelyn, Marilyn, Michelle, Pastor Scott)

I want to take the opportunity to thank you for visiting our website and invite you to come fellowship with us at one of our weekly services! God Bless! -- Pastor Scott